What's On
Annual Cider and Perry Festival August Bank Holiday 2015
Our third annual festival is back with some of the best cider and perry the country has to offer. Join us throughout the weekend for some of the tastiest street food and finest live music. NOT TO BE MISSED!
Wednesday night is Classic Album night! We play the NME's top 100 albums of all time, all night long. We also challenge you to our mini music picture quiz to get the grey matter going, the highest score wins two pints! Quite possibly the best pub soundtrack in town! Every Wednesday from 4pm!
Last Thursday each month sees our Beer of Frankenstein night! We take a perfectly good brew and make it better by blending, grogging dry hopping and spicing, just because we can. Then you decide whether "It's Alive" or "It's an Abomination". Last Thursday of the month from 6pm!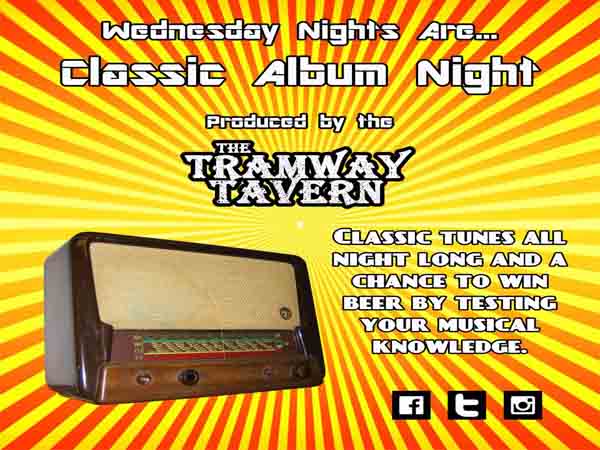 <! end maincontent --> <! start latest results -->
News
Be sure to "like" us on Facebook for all the very latest new and events!
Twitter the Tav
We are now on Twitter. Put your pint down for a minute and follow us!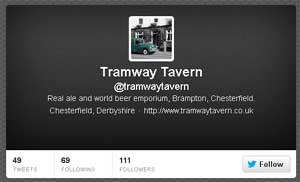 Beer of the Week
Each week we choose one Brampton beer for Beer of the Week, only £2.50 a pint! Pop in to see which one we've chosen this week!
<! end latest results -->
Regular Events
Beer of the Week
Location: Tramway Tavern
When: Every Week
A weekly opportunity to sample some of the best cask ales around.